Contact Us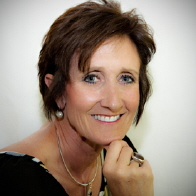 Bridges Conner, owner and founder of Get Organized! with Bridges is a member of NAPO (National Association of Professional Organizers), and is President of the Phoenix Chapter of NAPO.   She is also a member of APPO (Association of Professional Photo Organizers).
Bridges has a BS in Fashion Merchandising and was the owner, operator of a scrapbook store in the Dallas area for many years.  She founded and is President of WWR Networking started here in the Phoenix area and is Desert Ridge Chapter President of the Mom-e Club networking group.
At Get Organized! with Bridges we specializes in personal, residential and photo organizing.  We are prepared to take on projects of all sizes, large or small.  We are passionate about organizing.  We strive to connecting with our clients on a level that is supportive and to develop long term solutions for our clients clutter or photos needs.  The keys are to get to the root of the problems, purging the non-essentials, and creating systems that will provide the ease and function to maintain and support your life style.
---
Let Us Know How We Can Help