Are you moving soon and worried about your expensive china? Check out these tips, or watch the video, from professional home organizer Bridges Conner on how to safely pack your dishes so that nothing is broken during your move.
Before you get started, it's important that you set up a good work surface. Make sure you have a dish pack for your dishes; this is a double-walled cardboard box which allows for extra cushion for your dishes.
Using the following steps, you'll be packing four dishes at a time to pack your dishware safely:
Pack the bottom of the box with two to three inches of crumpled paper – this adds support in case the box gets dropped.
Place your first plate in the middle of your paper, fold one end over the plate.
Place the second plate on top and fold the paper over.
Repeat for the third and fourth plates.
Fold in the remaining three corners of the paper, and now you have a nice sturdy pad.
Important: your dishes need to go in vertically into the box.
Keep packing dishes until the box is nice and tight and full.
If there are any open-air spots, pack those areas with paper.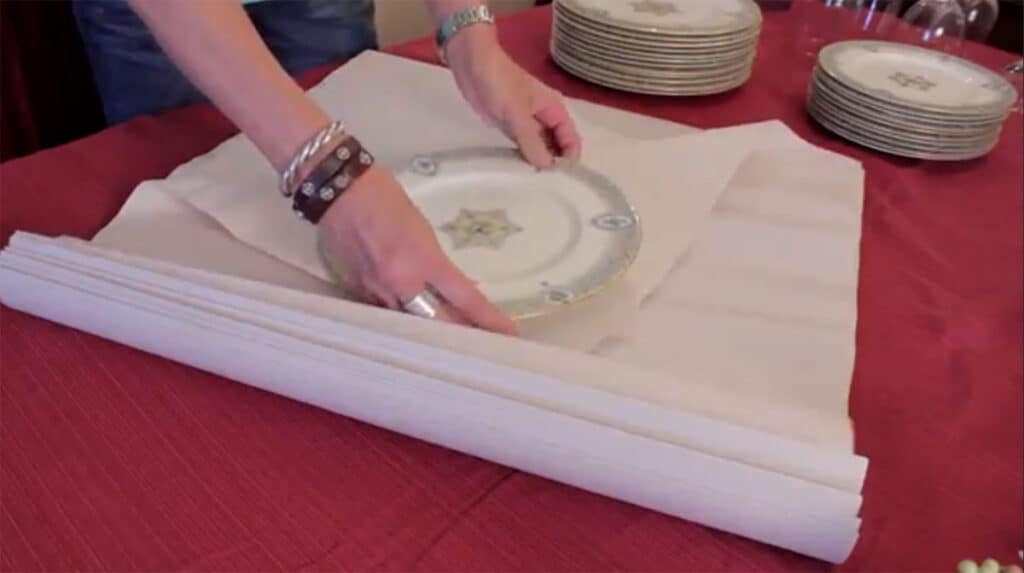 If you'd like some help getting organized for your move, give professional home organizer Bridges Conner a call at 480-297-7355, or contact us for a free consultation.