Downsizing has become a big trend lately, from retired to empty-nesters to young couples and families just trying to save money. People want a smaller backdrop for their home life and smaller bills to go with it.
Downsizing Your Home
When moving into smaller accommodations, it can feel like a daunting task to pare down your possessions. You know there will not be enough space for everything that you own, which comes down to a lot of decisions.
Making your way through each room and making a list will help you to clarify what is going to your new place and what isn't. Depending on the size difference, there may be a lot or a little to let go of.
Some of the "leave behind" objects can be donated, sold or even given away to friends or family. There are plenty of ways to get rid of your excess stuff.
Getting excess out of the way can be a good way to make room for packing and organizing the things you do want to keep. It also helps clear your mind to concentrate on what is really important and requires your attention.
How to Downsize
Evaluating each item can take time. Do you use it, or have you used it in the last six months or year? The answer to these questions can determine its place or usefulness in your new home.
There may be items that you plan to use in the future. These are good items to place in storage and time will tell if these are really worth keeping.
Take out all of the possessions that won't be coming along, so that there are only those items that will definitely be making the move.
Let's take a look at this organizing process in one area of the house in this helpful video about saving time and money by purging your pantry.
Making the Right Fit
When considering furniture for your new place, make sure that you have measured each piece and that they will fit in the new space that you are moving them to. There's no disappointment like finding that your couch won't fit through the door or that your beloved sleigh bed is too large for your new bedroom!
Plan out the layout of your new home with accurate numbers in mind to make sure you are making the right decisions for the right fit. You want to be comfortable in your new place without having to buy all sorts of new furniture.
You will also want to be aware of the amount of space you have in your storage space for those things you don't need right away. This will help you to make sure that you have enough room to keep those treasures.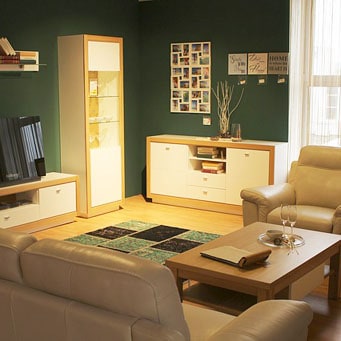 Sorting the Rest
Going through the things you do want to keep can also help you to further pare down on unnecessaries. Maybe you have duplicates of Tupperware containers or a hearty stash of trial-sized toiletries. These are simple ways to eliminate more excess.
Once you have decided what all will be going with you, start packing these items. You can use boxes that are clearly labeled as to the contents and what room it will end up in. Another idea is to use clear bins that make it easy to assess the contents.
When you have everything put away, allow yourself a moment to feel the sense of accomplishment that comes with tackling a big task. Moving can be stressful, so go ahead and give yourself a pat on the back!
Getting Rid of the Leftovers
There are plenty of ways to get rid of your unwanted items. Consignment stores, thrift stores and estate sales are all good options, along with selling items online or in your very own front yard.
Consignment stores will take nicer items that don't have much wear, like clothes, shoes, furniture and books. The sales will bring you a percentage of the money made. Items can also be taken to thrift stores, such as Goodwill or The Salvation Army, who are always happy to take donations.
Selling online can be a convenient way to sell items with ease. Online sites such as Ebay or Craigslist are places to put photos of your stuff and people will contact you if they are interested.
Also, there is the old-fashioned yard sale that allows you to price your items and receive cash on the spot. Granted, this may not bring you the cash you want as people are generally looking for a deal.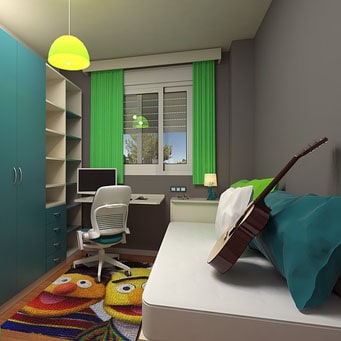 Moving In and Organizing Your New Space
Move in the big items first so that you can easily maneuver the furniture and place it where you want it. You want to have space to move and maybe even change your mind about placement.
Moving in has its own challenges, but it is also an opportunity to set up your new home the way you want it. It is wise to get things organized as you move in to save yourself time and give yourself the contented feeling that all is as it should be.
Getting Organized with Bridges + CO can help you with every aspect of downsizing! From purging to consignment, estate sales and auction houses. They have references to exceptional moving companies along with helping you to manage the entire overwhelming process! They are the experts after all! Give them a call today to enlist their help in your downsizing move!