Today we're going to talk about organizational ideas to store your shoes outside so that you can have a happy, organized home without dirt being tracked in or a pile of shoes lying outside your front door! Watch the video or read on to learn three tips to organize your shoes outside.
The most important thing when creating organizational systems is to make sure you are accommodating your family's lifestyle and habits. Otherwise, you may find the things you put in place don't end up sticking!
Depending on your space and the age of your family members, there are a couple of options to explore to keep your shoes stored nicely in your garage.
Basket – ideal for young children; they can simply throw their shoes into the box.
Shoe rack – ideal for families with older children; they'll keep your shoes separated and within easy reach.
Over-the-door shoe hanger – another possibility for older children, just make sure they can reach! This option also allows you to see each pair of shoes at a glance easily.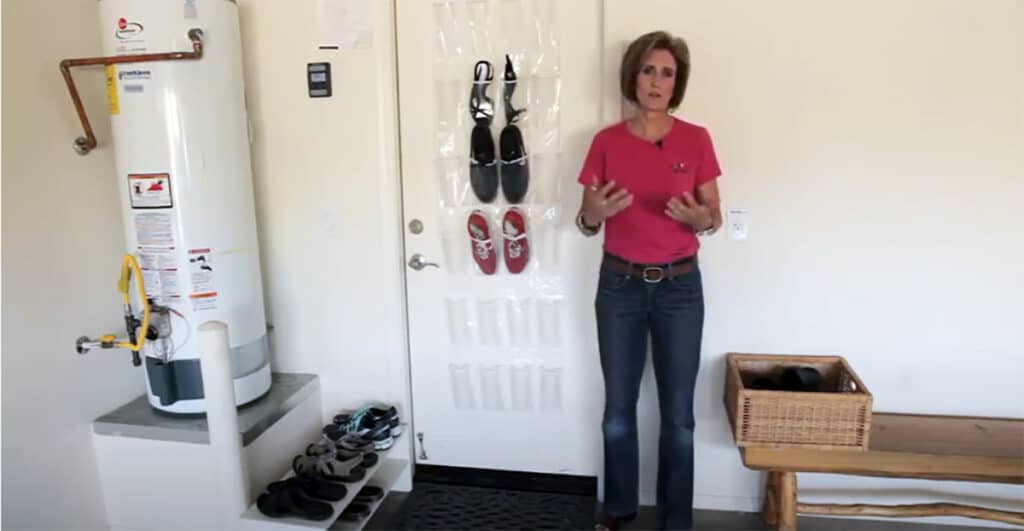 Whatever option you choose, be sure to place it somewhere that your family will use it!
If you'd like help getting organized, give professional home organizer Bridges Conner a call at 480-297-7355 or contact us for a free consultation.